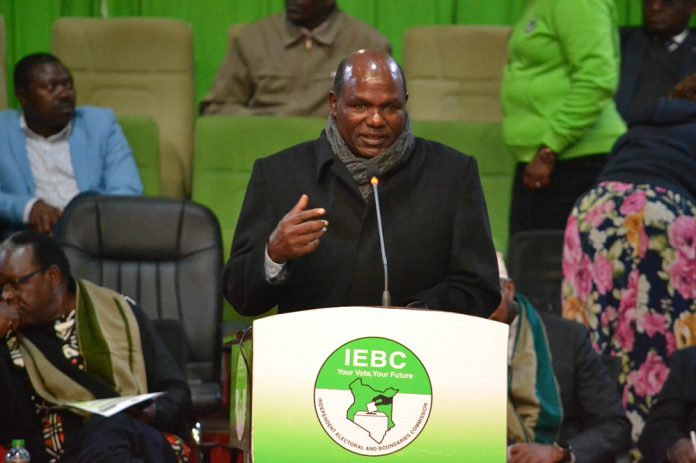 A statement purportedly signed by owners of Standard Media Group and Royal Media Services calling the 2022 presidential election in favour of Raila Odinga is Fake.
The statement, signed by Royal Media Services chairman S.K. Macharia and outgoing Baringo Senator Gideon Moi, whose family is the principal shareholder at Standard Group, was shared on Saturday 13th August 2022 on various platforms.
The statement says in part: "Both Standard Group and Royal Media Services had full tallying teams for the presidential election based on forms 34A. Each tallied separately at their own station. As a tradition in RMS we have tallied in the previous elections in 2002, 2007, 2013, 2017 round one and 2017 round two. In all these tallies we displayed the outcome on our screen for the public to see."
The statement adds: "The presidential election for 2022 is no exception. After the polling stations closed on 9th August 2022 at 5PM images of forms 34A started being populated at IEBC and the public portal, RMS had already integrated its own system to tally from the public portal. Every form 34A image that we have tallied has been stored in our cloud servers at Amazon. With the Supreme Court order you can download these forms 34A that we have tallied and using the link to view the forms."
BusinessToday reviewed the statement and found it to be fake. There are easy giveaways: the statement is not dated and without any logos of the respective media houses, denting its authenticity.
Meanwhile, we reached out to Gideon Moi, who dismissed the statement as fake. Through his Special Assignments/communication Aide, Alex Kiprotich, Mr Moi said he did not author nor sign the statement.
"Gideon Moi has not released such a statement," Mr Kiprotich said. "It is strange to us. We do not know who is behind it." 
At the same time, The Standard Group's management released a statement clarifying its stand on the presidential results. The media house explained that tallying was still going on at the time and results displayed on its election portal were provisional.
On the other hand, Royal Media Services Digital Editor Philip Mwaniki disowned the statement, describing it as "fake". 
The statement came about when the Independent Electoral and Boundaries Commission (IEBC) was still tallying and verifying presidential ballot papers at the Bomas of Kenya. The statement, having been disowned by the alleged authors, is thus FAKE.
This fact-check was produced by BUSINESS TODAY with support from Code for Africa's PesaCheck, African Fact Checking Alliance network and the United Nations Development Programme.
See Also >> No Airspace Restrictions On Raila Odinga Residence