Lipa na M-Pesa is a service from Safaricom that allows businesses, large and small, to easily receive payments via mobile money. Upon registration, businesses offering goods and services are allocated short 'Till Numbers' through which customers make payments directly from their M-Pesa wallets at no extra fee.
It has been quite useful for business owners across the country, allowing them to easily manage payments through various tools within the larger M-Pesa ecosystem. They can deposit their money directly into their bank accounts, send it to suppliers, or even buy airtime. To Safaricom users, it is also a welcome feature as Lipa na M-Pesa till payments are free, unlike sending money directly to another user on M-Pesa.
As of 2020, Lipa na M-Pesa had more than 170,000 merchants registered on the service, and was expanding offerings for business owners including by launching the Lipa na M-Pesa mobile application dubbed M-PESA for Business – which packs several additional and exclusive features for business owners including overview of different tills for business owners with multiple outlets and till usage management.
At the same time, however, many businesses continue to fall victim to fraudsters taking advantage of various loopholes associated with the service. For businesses where cash-flow is everything including bars, restaurants and shops – the effects of these scams over time can be enough to wreck it all. Living in the era that we do, it is crucial for businesses – large and small – to adopt best practices when it comes to use of digital tools and platforms.
A trend being reported by businesses across Kenya in recent months features editing of mobile money text messages by customers. The most targeted businesses are those where Lipa na M-Pesa till is available as a payment option for goods or services, but operating staff at the physical location of the business don't have access to Lipa na M-Pesa data – and ask to see mobile money messages received by customers.
While it might seem like an obvious flaw, thousands of businesses across the country do this. "Hebu nione message "[Let me see the (M-Pesa) message]," might very well be on the list of phrases tourists should learn before coming to Kenya.
Sometimes, the "Lipa na M-Pesa till" which is a special SIM card stays with the owner who might not necessarily always be at the physical location. To verify payments, business operators therefore ask to see confirmation messages received by the customer from M-Pesa.
At this point, fraudsters show edited messages which are saved on their phones. These seemingly legitimate texts can also literally be generated within minutes using several fake text creator applications available on app stores.
For example, a customer might sit down and ask for a single beer, make the payment via Lipa na M-Pesa till and be asked to show the confirmation message. They will do so. The customer will then copy the legitimate M-Pesa message received, and use it to order six more beers – simply changing the amount and time-stamp in the messages, and proudly show the texts to nodding wait-staff while running the business into the ground.
In some cases, staff might then pen down the transaction code for later verification.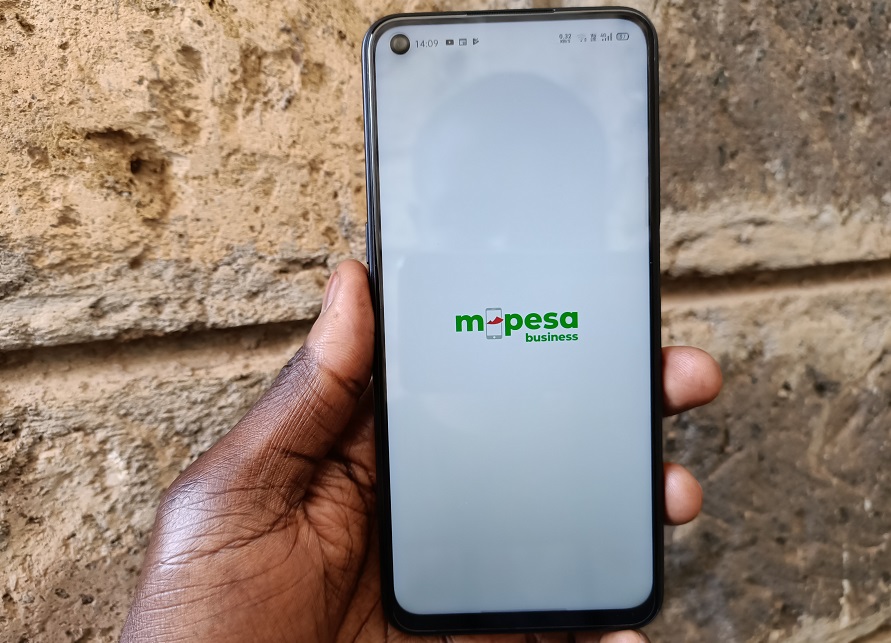 How Business Owners Using Lipa na M-Pesa Can Avoid Being Conned
"Hebu nione message (Let me see the message)," is a popular Kenyan phrase that should no longer be heard at your shop.
Business owners should ensure that staff running the day-to-day operations of the business, especially at physical locations, have access to real-time Lipa na M-Pesa data from the till – either through the special SIM card or the M-Pesa for Business application.
The till is the special SIM card created for the purpose of receiving payments from M-PESA. The SIM card is what includes the unique number known as the till number. Among its functions are receiving payment notifications via SMS and special access for calling customer care. The store is given a name preferred by the merchant and has ability to hold up to Ksh50,000,000. The till is linked to the merchant's M-Pesa number which is used to access funds collected in the merchant till. The merchant can then withdraw the cash at an M-Pesa Agent, transfer to his M-Shwari account via M-Pesa or use the value to purchase more supplies.
In addition, business owners and operators can always track Lipa na M-Pesa data via the M-Pesa for Business application launched in 2020. It should be important to business owners to empower their workers with the ability to properly use digital tools available to them, to grow the bottom line as well as innovation.
Speaking on what the M-Pesa for Business app offers, Safaricom CEO Peter Ndegwa stated: "In addition to making transactions from their Lipa Na M-PESA tills, the app offers additional management features such as an overview of different tills for business owners with multiple outlets and till usage management…The app is also packed with rich, detailed reports including money-in and money-out charts, store overview and frequently used Lipa Na M-PESA Tills and PayBills.
In case of any issues or questions, businesses using Lipa na M-Pesa can always call the specialized customer care hotline for merchants – 2134. The till is enabled to call the customer care line.
Customers cannot cancel Lipa na M-Pesa transactions. Once a customer's transaction is initiated, only the receiving merchant can reverse it. Safaricom is not authorized to carry out Lipa na M-Pesa reversals unless they receive official communication from the merchant.