Comedian Erick Omondi left Kenyan men feeling inferior online after he recently erected a billboard near the Jomo Kenyatta International Airport (JKIA) to welcome his girlfriend, Chantal, home, a most romantic move according to the ladies
Omondi, however, says those who took the move as setting the bar too high for the struggling Kenyan men are unrealistic and are needlessly seeking approval of what they would not manage, just to impress their loved ones.
He has come out to reveal how he went about the entire process as he sought to pass a romantic message for his girlfriend at the JKIA's exit.
"These things are not really extraordinary. If you are able to do these things, do them," he told Nairobi Wire.
He says the whole act was planned for two months as he sought to get billboard space on the road leaving JKIA where his girlfriend could be seen by many.
"I planned the surprise for two months. I hunted for a billboard which was at an exit point from JKIA. I needed in a high traffic area. The Chinise Digital service provider (StarTimes) had placed their advert on a billboard, which I had deemed to be in a very strategic spot. I reached out to them and they liked the idea, which saw us partnering," adds Omondi.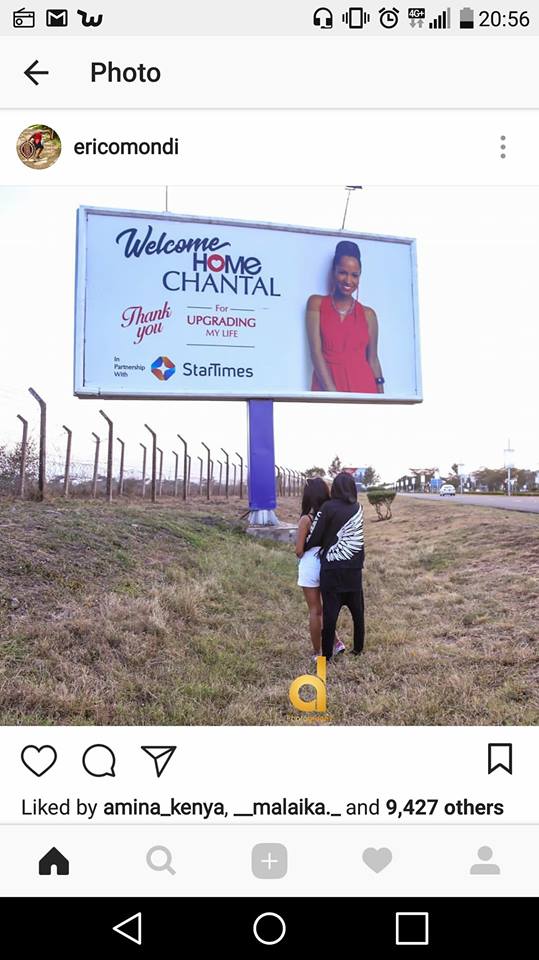 He terms his choice as one of its kind as no one in the country has previously achieved a similar feat. Initially, he intended to have a message on a public display screen at the airport but was frustrated when he realized there were no such screens at JKIA. This forced him to go for the billboard option.
His girlfriend, Chantal had been away for five months in Italy and he explored his creative ware further to create the trendy surprise and left many talking.
He warns Kenyan men not to seek to do what they cannot manage just for the sake of romance but declined to reveal how much this had cost him.
On average, it would cost between Ksh 150, 000 and Ksh 200,000.
"People are different. I am not asking people to do what I did," he said, " I am happy that she is home."