Dr Mercy Korir's presence on TV surprised and confused many viewers. Why would a medical doctor switch jobs to work as a journalist in Kenya? Media work can seem very good from far, but as the story of Mercy Korir illustrates, it is often very far from good.
Mercy will be sitting at a corner office at AAR Hospital in Muthaiga poring over business strategies and research papers to growth the medical services provider. Dr Korir, who was health and science editor at Standard Group, has just been appointed business development manager for AAR Hospital, making a return to a sector she had dumped for the allure of media. At Standard, she featured prominently on KTN combining her expertise and journalism to cover health-related stories in the best way she only knew.
Dr Korir is registered by the Kenya Medical Practitioners and Dentists Council and the Media Council of Kenya and was poached into the Standard newsroom. She is among a handful journalists with a training background, including CTGN's Enock Sikolia, Yvonne Okwara of Citizen TV, Lofty Matambo of NTV and Shiksha Arora of KBC.
Dr Korir, who rose from intern to editor in a record five years, filed some very interesting, sometimes exclusive stories on KTN, with most audiences so intrigued by her 'Doctor' title: wondering whether it was a just screen pseudo name or if, indeed, she was a trained doctor. Her voice and signature tune have signed off from KTN after Standard group could not keep her on payroll.
She carries with her nine years' experience – four as a practising medical doctor, five in media and health communications and two years in resource mobilisation. She had previously worked in the counties and at several private hospitals.
Dr Mercy Korir holds a Bachelors Degree in Medicine and Surgery University from the University of Nairobi but did her Master of Arts in Communication Studies at the School of journalism (UoN), which perhaps developed her appetite for the newsroom. For a trained doctor, five years is a long time to stay with media house where the layoff axe is wielded annually.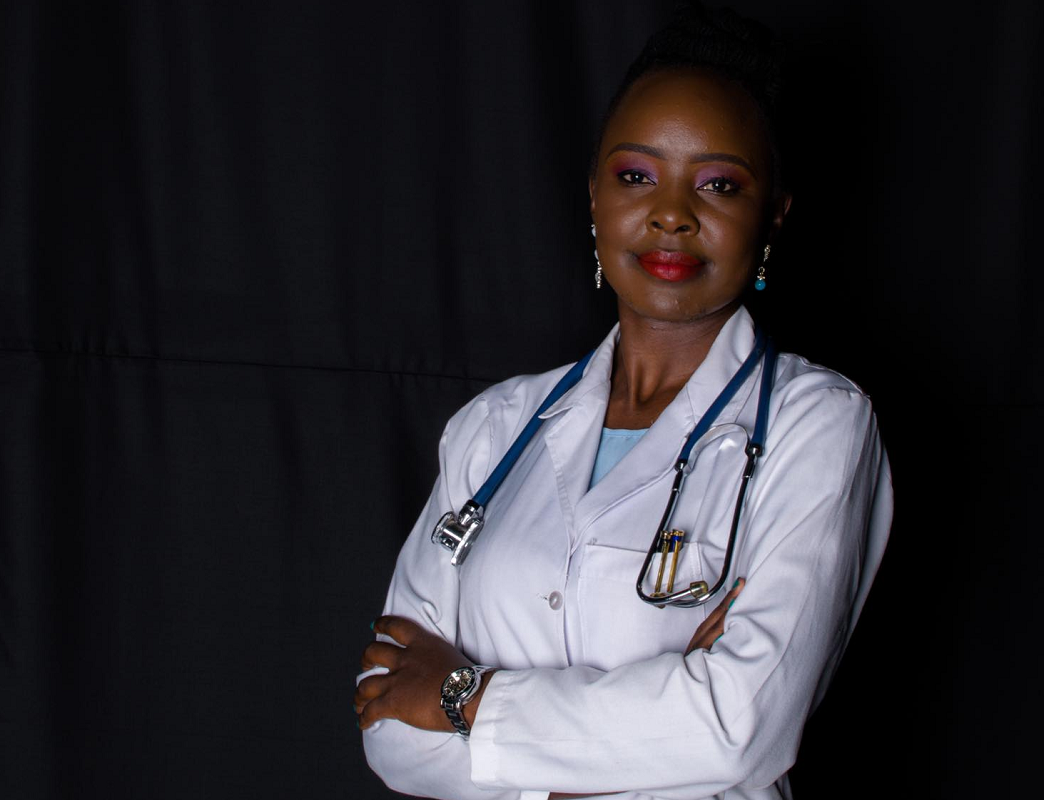 "I decided to study communications to reach the masses with health information, as opposed to sitting in a clinic dealing with a limited number of people. I wanted to reach a lot of people," she said in a past interview.
In fact, Standard Group is working out a restructuring in which tens of journalists and other employees are set to be declared redundant. While her exit could have made it easy for Standard group's management, it has weakened KTN's health desk, and newsroom at large. Through KTN and KTN News, Dr Korir was the face behind Doctors Diary that features medics who have excelled and Health Digest segment.
Having a real doctor reporting on heath was a big win for KTN, which had taken the route of international media houses that engage experts in different fields as reporters and editors. This often happens in business & finance, politics and environment. She says she joined KTN because she was keen on telling health stories to the masses and using journalism to address some of the issues that doctors face.
Read Also >> Media Regulator and Journalists' Leaders Engage In Ego Battle
Meanwhile, as AAR Hospital's Business Development Manager, Dr Korir will oversee the external communication and brand positioning, in which her stint in media will come in handy, as the facility seeks to establish new business lines and new revenue streams.
"Specifically, she will be responsible for developing strategic Business Development, Public Relations, and Corporate Social Responsibility plans for the hospital to attract potential clients and retain existing ones," says Mr Ken Muma, the CEO of AAR Hospital.
Dr Korir has been recognised for her services in health and health communication. She was Employee of the Year (2020) at the Standard Group and got awarded The Presidential Order of Service (Uzalendo Award) in 2020 for her work as a medical journalist at the height of Covid-19. Mawazo Institute recognised her as one of the women scientists breaking barriers.
"Dr Korir is excited about the opportunity to work with talented and creative teams at AAR Hospital where she hopes to bring to bear her quest to innovate and stretch the horizon and thereby, position AAR Hospital as the choice health provider for Kenyans," says Mr Muma.
Next Read >> Inside Jeff Koinange's Little-Known Multi-Million Side Hustle