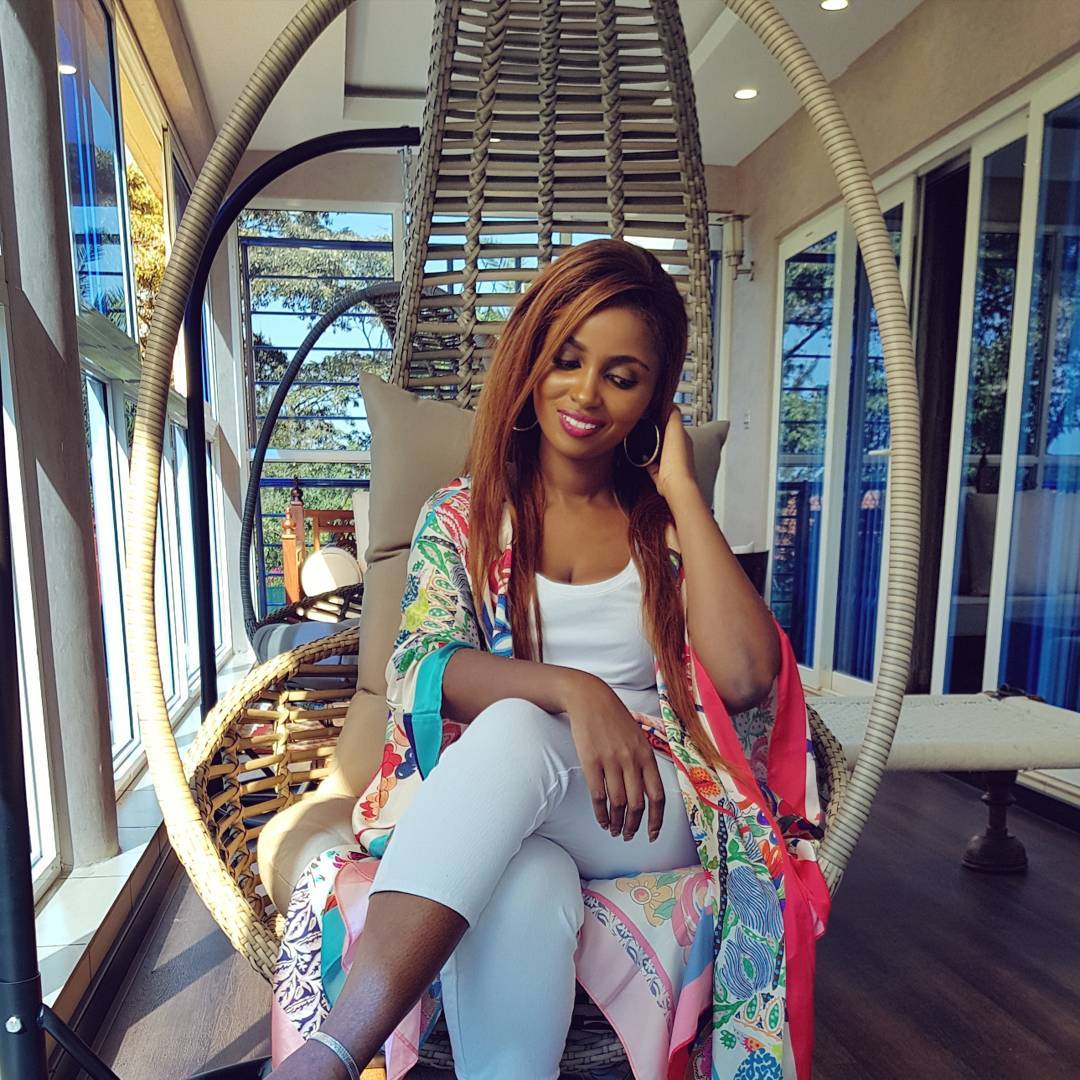 [dropcap]A[/dropcap]nnerlisa Muigai, the heiress to the Keroche Breweries multi-billion empire, has come out to deny claims she defaulted of a Ksh19.9 million loan, which she borrowed from a Nairobi businessman.
At the same time, she denied that Ben Kangangi, the man who she borrowed money for was her boyfriend. Instead, Annerlisa says she met Kangangi during interactions with a circle of young entrepreneurs and that she was impressed by his rise from a son born by a single mother in Mathare slums to a successful businessman.
In a post on her social media platforms, Annerlisa says Kangangi, who used to sell cars, colluded with Dennis Mombo Mwangeka to have her provide security for the disputed loan, which he claims was to be used to finance a government tender for the supply of electric cables.
Mwangeka, who at one time was said to be a fiancee of KTN news anchor Lindah Oguttu, was in 2013 arrested after he was found with 18 cars said to have been stolen.
Annerlisa says she gave Kangangi Ksh 7 million and asked him to borrow the rest from elsewhere and that is when the drama ensued.
https://www.instagram.com/p/BggXddyAPGO/?hl=en&taken-by=anerlisa
She says all she was being told was that he was taking numerous trips to Dubai as his house which is right opposite village market was being completed and he also bought a Porsche panamera."
She adds that Kangangi and Mwangeka could also be seen drinking together despite the former's earlier assertion that they did not know each other.
" I even tried to call Dennis immediately after been told that and he lied that he was in Eldoret.A friend also send me a clip on Youtube of Dennis house being raided years back by police over stolen cars. Straight away i saw something was not right and felt that i got into a trap and decided to take this matter to court to try and save my own money too. Ben Kangangi was held in Pangani police station till he agreed to sign off the money that I had taken under my name to be under his name and also return my money which he did agree to sign eventually. He was released and also returned my 5M the following day but still remained to pay me 2M. He also surrendered more cars and mine was returned," she says.
"After a few months Dennis called me and told me to withdraw the case from court as he was going to sort it out.. Ben's cars were also returned which made me think Dennis was paid off the money by Ben and truth be told Dennis never called me again since 2015 until the day after my 30th birthday which was January 2018, he started haunting me again.
Although Dennis claims to have sent me a demand letter end of 2016 I never received it but i informed my lawyer. One of the bloggers called me last week and told me " madam hapa kuna story yako na tumelipwa 10k, utatoa ngapi tusiandike hii story" I blocked every blogger including radio presenters who called me and just stuck to my truth."