Life insurance has proven to be a heavy cost on CIC Insurance Group as the listed firm saw profits dip by 96% during the first half of 2019.
Having posted a profit of Ksh537 million at the mid point of last year, the company has now reported a profit of Ksh20.9 million for the half year ended June 2019.
CIC Insurance attributed this dip "mainly because of the loss in our life business occasioned by the adverse group life claims."
Adverse life groups are insured people who have more knowledge of the circumstances surrounding them over the insurer, and largely include individuals in dangerous jobs or high risk lifestyles.
The listed insurer said they did not expect the same to repeat. "We project a significantly improved performance for our life business in the second half of the year." CIC said.
Life insurance claims, largely experienced by the firm in Q1, drove claims within H1 to Ksh5 billion from Ksh4.7 billion last year.
CIC's heavy profits plunge was also occasioned by a lumpy tax charge which impacted its pre-tax profit.
Prior to the taxman taking his dues, the company's profit stood at Ksh146.8 million, having registered Ksh643.9 million as of June 2018.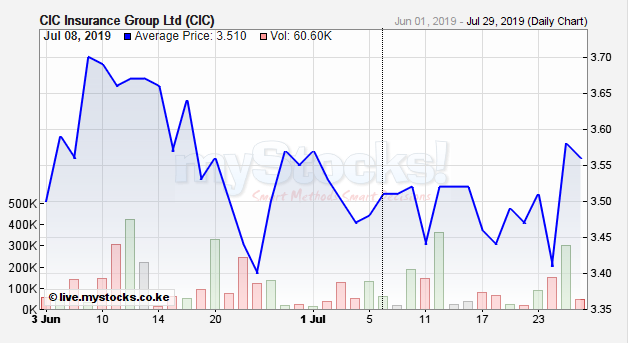 The company also said, "General business and CIC Asset Management had a profit before tax of Ksh326 million and Ksh104 million respectively, while the regional countries contributed a profit before tax of Ksh50 million."
In the future outlook, CIC Insurance said that its newly implemented Premia administration system (that was operational from the start of the year) is now future proof. "We project continued growth in its profitability especially as we introduce more motor assessment centres to contain fraudulent motor claims."