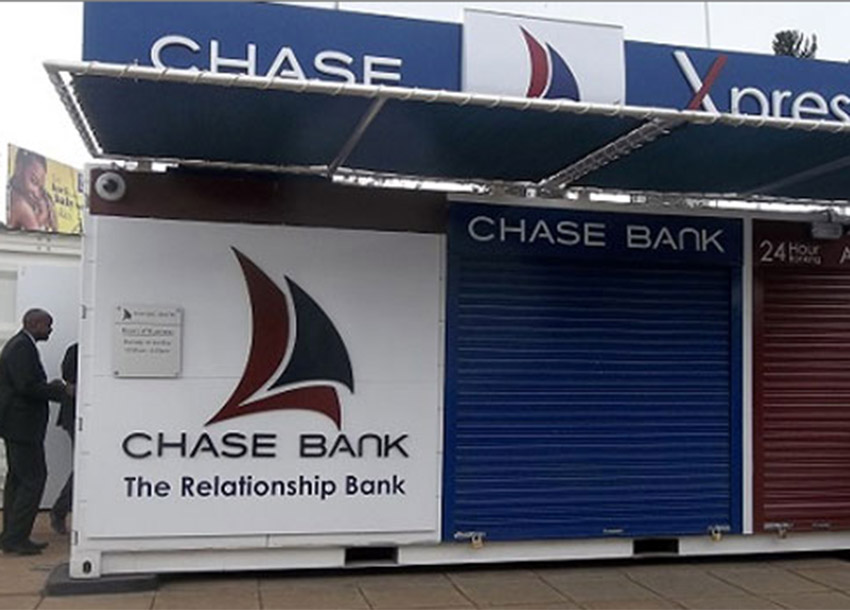 The Central Bank of Kenya (CBK) has announced that 12 banks have expressed interest in acquiring stake in Chase Bank Kenya.
The banking regulator had asked investors to present an initial Expression of Interest on 30th March 30, 2017. The interested comprised of three Kenyan banks, four foreign banks, and five other financial institutions and consortia, CBK said yesterday.
Shortlist of investors
"Following the March 30, 2017, announcement inviting investors to present an initial Expression of Interest ("EOI") to take an equity interest in Chase Bank (Kenya) Limited (In Receivership), the deadline for submission of EOIs expired on April 21, 2017. During this period, a total of 12 replies to the EOI were received." CBK said in a statement.
It said it had completed evaluating the 12 banks and a shortlist of qualifying investors has been identified.
"The shortlisted investors were determined using appropriate and objective criteria based on, inter alia, regulatory imperatives and prudential guidelines which will ensure a speedy and optimal recovery for depositors, creditors and other stakeholders of CBL, whilst also mindful of seeking to preserve and develop a sound and innovative banking system in Kenya," it said in a statement.
See Also: Card fraud has fallen but banks ain't celebrating yet
Shortlisted investors and other respondents have been informed of the outcome of this process and will be granted access to comprehensive confidential data that will allow them to develop a formal proposal for taking an equity interest in Chase Bank by 9th June, 2017.
Several international banks, which have recently been showing interest to enter the Kenyan market, are among those eyeing the stake in Chase Bank. KCB, Kenya's biggest bank by assets, is among local lenders that had initially expressed a strong desire for a piece of Chase. KCB has been managing the Chase having been contracted by the receiver managers, the Kenya Deposit Insurance Corporation (KDIC).
Read: From waiter to hotel owner, thanks to a small chama
Chase was placed under receivership in April last year following a run on the bank that was precipitated by reports that it was facing a serious liquidity problem and that its directors had stolen large sums of money through unsecured insider lending.
It is expected that the sale will reduce Chase's principal shareholders, including former chairman Zafrulah Khan, into minority owners.
The selected investor will be expected to inject the capital required to raise bank's equity to levels desired by the regulator.
[crp]