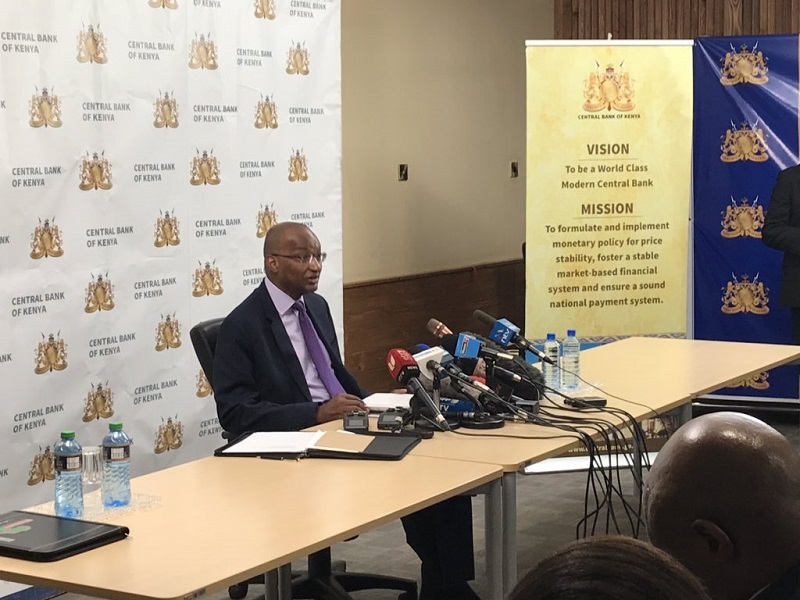 A total of Ksh 217.6 billion in Ksh 1,000 notes is currently in circulation, according to figures by the Central Bank of Kenya (CBK).
This is the money the CBK is seeking to fully bring into the formal money market by October 1 when the old generation Ksh 1,000 notes will be retired.
According to CBK Governor Patrick Njoroge, All 'know your customer' (KYC) rules will, however, apply as normal when depositing money for bank customers.
This means banks will be required to conduct customer identification and verification; ongoing monitoring of accounts; review transaction patterns and volumes so as to be able to assess whether the activity on the accounts are consistent with the line of business or occupation of the customer; and consider any additional risks, e.g. type of business the customer engages in, the origin of transactions.
Commercial banks, deposit taking microfinance institutions and foreign exchange bureaus are also obligated by law to report any suspicious transactions. These include any complex, unusually large transaction(s), or, any unusual pattern of transaction(s) absent of any apparent economic, commercial, or lawful purpose.
The currency changeover and the declaration that the old Ksh 1,000 notes will not be legal tender after October 1 has been hailed a major step forward in the war against corruption, other financial crimes and money laundering.
Section 44 (2) of the Proceeds of Crime and Anti-Money Laundering Act, 2009 requires Reporting Institutions to monitor and report suspicious transaction reports to the Financial
Reporting Centre (FRC).
Kenyans on social media have expressed mixed reactions over the new move even as EALA MP Simon Mbugua and activist Okiya Omtatah moved to court to challenge the CBK decision, which caught moved Kenyans, including top government officials by surprise when it was unveiled at Narok Stadium on Saturday during Madaraka Day.
The decision to include the statue of Mzee Jomo Kenyatta alongside KICC on the new currency notes has been criticised with its opponents holding it is a violation of
Mbugua also contends CBK did not engage Kenyans through public participation before announcing the deadline for phasing out the old generation Ksh 1,000 notes.
There are, in circulation:

– 217.6 million pieces of KES 1,000
– 30.8 million pieces of KES 500
– 54.8 million pieces of KES 200
– 126.4 million pieces of KES 100
– 100.5 million pieces of KES 50
– 9.9 million pieces of KES 20

— Central Bank of Kenya (@CBKKenya) June 3, 2019
However, Njoroge said everything was done according to the law, adding the apex bank will fight the court petitions to bring certainty to the money market.
The CBK chief also outlined how Kenyans with huge amounts of money can get the new notes.
People who want to exchange the old notes for a value of less than Ksh 1 million can do so at their bank branches. At the same time, people without bank accounts can exchange at any branch of any bank, or even at the CBK. But they will need to have official identification.
Those who want to exchange amounts between Ksh 1 million and Ksh 5 million will need to go to their own banks. Those who do not have bank accounts and want to exchange this amount will need to contact the CBK for endorsement before they can go to a designated bank branch.
Read: What govt needs to do to resuscitate failing economy
"People who want to exchange amounts above Ksh 5 million will need to contact the CBK. We have, however, analysed these and found that these are very few," he said.