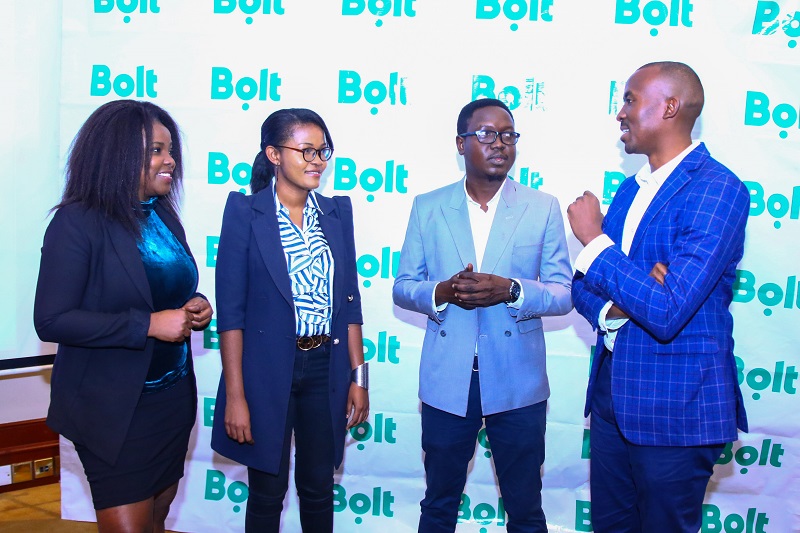 Bolt is set to launch its operations in three major urban centers in Kenya setting the stage for a continued push to expand its market footprint within the country.
Bolt's launch in Kisumu, Kakamega and Thika will see the number of Kenyan towns and cities served by the platform rise from the current two, to five, making it the largest ride-hailing service provider in terms of geographical reach.
Speaking during a press conference in Nairobi, Ola Akinnusi, the Bolt Country Manager in Kenya, said that Bolt's mission is to make urban transportation more convenient and affordable for more people, thus broadening the company's reach, providing a platform for job creation through its social contribution.
"After Nairobi and Mombasa cities, it was natural that Bolt would gradually expand across the country. We now intend to build new communities in Kisumu, Kakamega and Thika as we continue to gain the trust of the Kenyan people," said Akinnusi.
"Launching in these areas will allow us to provide a safe and affordable avenue for passengers to get a ride," said Akinnusi.
The Bolt country manager also said that introducing the company's services in Kakamega and Thika is because the towns are closer to Kisumu and Nairobi cities respectively.
"Kakamega is not independent of Kisumu, just like Mombasa and Diani. We anticipate a lot of traffic between Kisumu and Kakamega. The same applies to Thika and Nairobi," Akinussi said during the launch.
With the local expansions taking place, Bolt has also done so globally, recently launching in London hence widening the scope of the business that now extends to private cars, e-scooters and motorcycles as well as food delivery in some parts of the world.
Bolt provides 85% net income in Kenya to its drivers, charging a commission of 15% which is almost half of the fees charged by other platforms currently available in the market.
Also, the company has helped streamline safety regulations in the industry, providing safety features such as "Share your ETA". This allows a consumer to share their trip details with their loved ones, adding an extra dimension that is not available in traditional taxis.
"We are always looking out for partnerships and opportunities that will enable drivers to reduce the cost of doing business and have better earnings. We have always believed that happy drivers translate into better customer service for the riders," said Akinnusi.
The company has also laid out a rapid expansion plan in East Africa with a five-year strategy focused on local transportation options such as 'boda bodas' and 'tuk tuks'. Apart from the two, the company also plans to compete with the matatu sector with the introduction of minibuses in the future. Bolt is also planning to start a renting service where its customers will be able to rent scooters, electronic bikes, bikes and cars.