The Daily Nation, Kenya's most widely circulated daily newspaper, had nine pages full of auction notices in its Monday, March 15 edition. Since the onset of the Covid-19 pandemic in 2020, auctioneers have become an important revenue stream for local media houses as they flood dailies with notices.
Weighed down by the pandemic and its effects on the economy and the cost of living, more Kenyans than ever are defaulting on loans. Data from the Central Bank of Kenya (CBK) indicates that non-performing loans (NPLs) rose to Sh403.9 billion in October last year, up from Sh349.9 billion at the end of February — the sharpest eighth-month increase in recent history.
The sector saw the ratio of non-performing loans rise from 12.5 per cent in March to 13.6 percent in October – the highest figure since August 2007 when it stood at 14.41 per cent.
A keen look at the auction notices tells a deeper story. Auctioneers are struggling to find buyers leaving them stuck with re-possessed properties, with harsh economic times meaning that fewer Kenyans are willing or able to acquire the repossessed vehicles, land, buildings and office equipment
An analysis of local dailies from 2021 by Business Today revealed that numerous auction notices are being published multiple times in a desperate bid to attract buyers.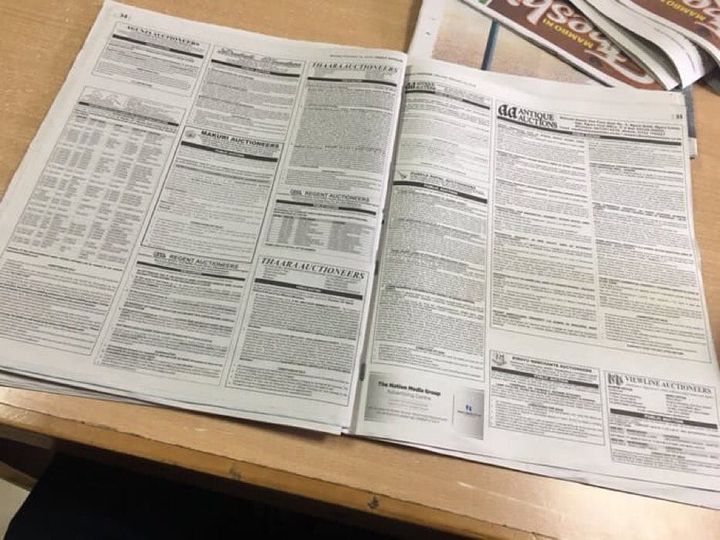 The situation is also partly attributable to legal provisions making it difficult to dispose assets at junk prices.
The Land Act, for instance, bars lenders from auctioning seized assets at below 75 percent of the prevailing market value. Loan agreements nowadays include conditions on the disposal of collateral – setting a reserve price that represents a percentage of the property's market price.
NCBA Group Managing Director John Gachora had previously explained how the provisions let to a glut of repossessed assets and the repeated advertisements. In 2019, he advocated for banks to be allowed to sell assets at prices that reflect the economic realities of the moment.
"The problem is that nobody is offering 75 percent so we keep advertising, but we are not selling. So someone is sitting on money, but can't buy because the price is up," he noted.
Gachora proposed the creation of a state-backed asset management company to shoulder the difference between what potential buyers are demanding and the valuation of the distressed property.
"If the buyer in the market takes at say 10 percent below the required minimum price, government should take that hit and give a very long term loan to the owner of that asset to repay over time," he noted in a past interview.
Commercial banks in the country have been scrambling to issue profit warnings, projecting a significant decline in their full-year net profits for 2020 primarily due to borrowers' weakened ability to pay loans.
"Loan loss provisions have been much higher than in the previous year in appreciation of the challenges that businesses and households continue to grapple with in meeting their obligations to the bank," noted Co-operative Bank in a January call with investors.