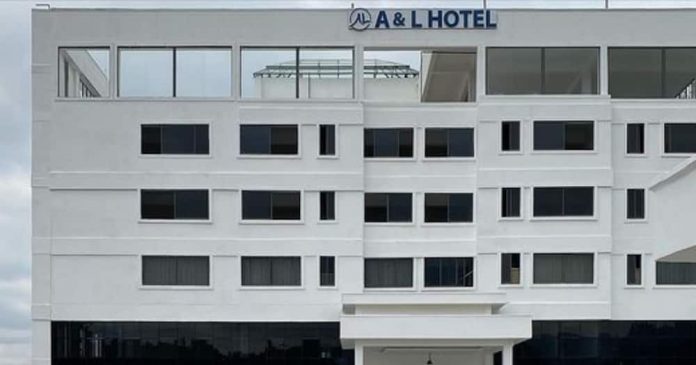 Former Machakos County First Lady Lilian Ng'ang'a has won a case against Governor Alfred Mutua over A&L Hotel shares transferred to Mutua's sister after the two divorced last year.
According to a statement by Lilian's lawyer Philip Murgor, the Registrar of Companies  has reversed the transfer of 1,800 shares transferred to Ann Mbandi Mutua, the governor's wife.
"Following on the complaint dated 11th November 2021, lodged by Lilian Ng'ang'a against Governor Alfred Mutua, regarding the fraudulent transfer of her 1800 shares, in Ndash Enterprise, Ltd (which owns A&L Hotel, in Machakos), and the theft and transfer of her motor vehicle KB 186G. This is to notify the public that after a detailed inquiry Into the transfer of the 1800 shares, the Registrar of Companies on 6/5/2022 found merit in the complaint by Ms. Ng'ang'a and has reversed the entry in company and the fraudulent transfer of the 1800 shares," said Murgor.
The reversal means that Governor Mutua and Ms Lilian hold 2000 shares each, effectively making them 50 percent shareholders each in Ndash Enterprises Ltd and by extension A&L Hotel in Machakos.
A&L hotel, a luxurious Machakos resort, was unveiled in 2020 when Lilian and Mutua were still together. It is named after the couple's initials and, in numerous posts, the Governor refers to it as his "happy place".
Lilian also accused Mutua of taking away a Toyota Harrier vehicle registered in her name since 2014. According to Lilian, Mutua arrived at her apartment parking lot in Kileleshwa, Nairobi accompanied by his police bodyguard on September 8, 2021 and used a spare key to take away the vehicle.
"Ms Ng'ang'a remains hopeful that the investigation by the DCI into the criminal aspects of the fraudulent transfer of her shares, and her motor vehicle can be concluded expeditiously, and forwarded to the DPP for appropriate action," added Murgor.
According to Lilian, Mutua told her in a September 2021 meeting that he had received offers from people to kill persons close to her and threatened to take them up.
"He arrogantly stated that he was a very important and powerful person in this country, and he can get away with anything and everything he has planned to do to me, and my friends," she alleged.
The couple has since broken up, and Lilian is in a relationship with rapper Juliani.
Read: A&L Hotel On the Line as Mutua, Lilian Slug it Out
>>> Machakos Governor Alfred Mutua Reveals How He Made Millions In Dubai