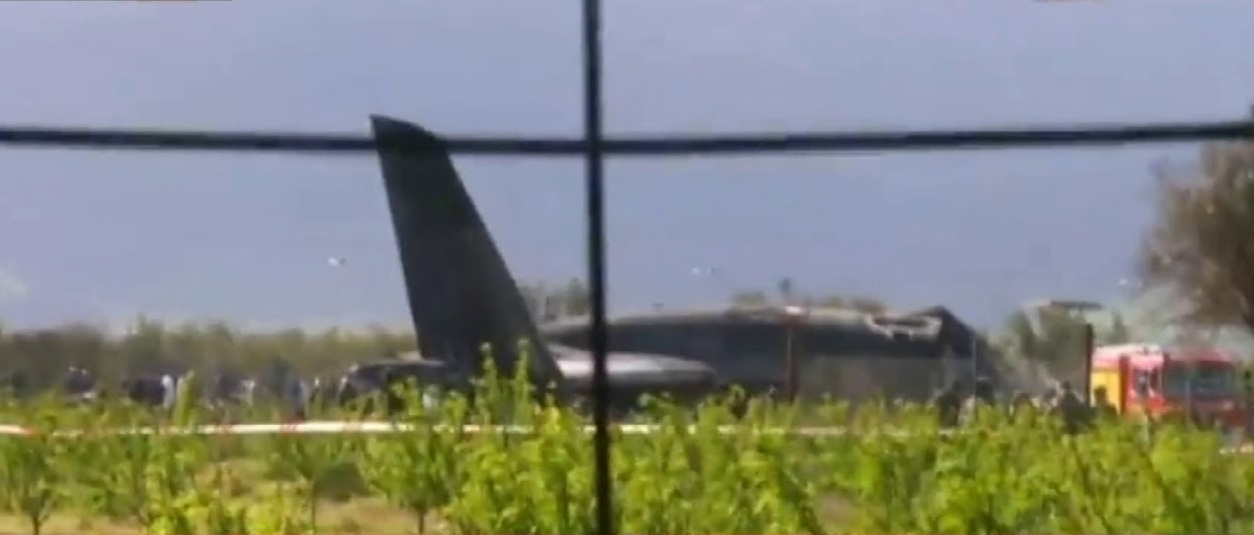 At least 257 people have d**d after a m******y plane c*****d in northern Algeria, the defence ministry says.
The i******t happened shortly after the aircraft took off from Boufarik m******y airport near the capital Algiers in the morning.
Most of the d**d are army personnel and their families, according to the defence ministry. Ten crew members were also k****d.
It is not yet clear what caused the c***h. The army's chief of staff has ordered an investigation into the c***h and will visit the scene.
It is the deadliest plane c***h since July 2014, when all 298 people on board Malaysian Airlines flight M**7 d**d when it was s**t down over eastern Ukraine. It is also the second-deadliest plane c***h since 2003.
The authorities are working to identify remains of those k****d. Footage from the scene shows smoke coming off w******e in a field.
The plane, an Ilyushin Il-76, was travelling to Bechar in the south-west of the country.
Among the d**d are said to be 26 members of the Polisario Front, seeking independence from Morocco for Western Sahara and supported by Algeria.
This is not the first major plane d******r in Algeria
Four years ago a plane carrying m******y personnel and family members c*****d in Algeria, k*****g 77 people.
The deadliest c*****s of the last 15 years
17 July 2014: Malaysia Airlines flight M**7 c*****s near Grabove in eastern Ukraine, k*****g all 298 people on board, 193 of them Dutch. Pro-Russian r****s are widely accused of s******g the plane down using a surface-to-air m*****e – they deny responsibility
19 February 2003: An Iranian m******y transport aircraft carrying 276 people c*****s in the south of the country, k*****g all on board
1 June 2009: An Air France Airbus 330 travelling from Rio de Janeiro to Paris c*****s into the Atlantic with 228 people on board. Search teams later recover some 50 bodies
31 October 2015: An Airbus A321, operated by Russian airline Kogalymavia, c*****s over central Sinai some 22 minutes after taking off from Sharm el-Sheikh. All 224 people on board are k****d
7 July 2007: A TAM Airlines jet c*****s on landing at Congonhas airport in Sao Paulo, in Brazil's worst-ever air d******r. A total of 199 people are k****d – all 186 on board and 13 on the ground.
Story credit: BBC