On February 14, the Energy and Petroleum Regulatory Authority (EPRA) announced a Ksh8.19 increase in the cost of petrol. It will now cost Ksh115.18 per litre.
The increase from 106.99 is as a result of a rise in the landed cost of petroleum imports in the last one month.
The cost of landed petrol has gone up by 20.9 per cent while diesel and kerosene import costs have risen by 13.6 and 14.6 per cent respectively.
In Nairobi, the accretion applies to diesel with a Ksh.5.51 addition and Kerosene at Ksh.5.32 increase, to retail at Sh101.91 and Sh92.44 per litre respectively.
In Mombasa, super petrol will retail at Sh112.78, diesel at Sh99.52 and Kerosene Sh90.05.
In Nakuru, the prices of super petrol, diesel and kerosene will retail at Sh114.85, Sh101.81 and Sh92.36 per litre respectively.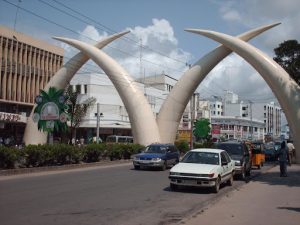 Mombasa Town
In Eldoret, super petrol will retail at Sh115.77, diesel at 102.74 while kerosene will retail at Sh93.29.
The increased fuel prices add to the financial burden faced by many Kenyan individuals and households, with many still feeling the economic shocks of the Covid-19 p******c.
Global oil prices have been on the rise in recent weeks. Dwindling crude oil inventories in the USA and China, the worlds two largest oil-consuming nations and largest economies, are a cause for the market change.
The US Energy Information Administration (EIA) estimates that the world consumed 93.9 million barrels per day of petroleum and liquid fuels in January, which is down 2.8 million b/d from January 2020. 
EIA forecasts that global consumption of petroleum and liquid fuels will average 97.7 million b/d for all of 2021, which is up by 5.4 million b/d from 2020.