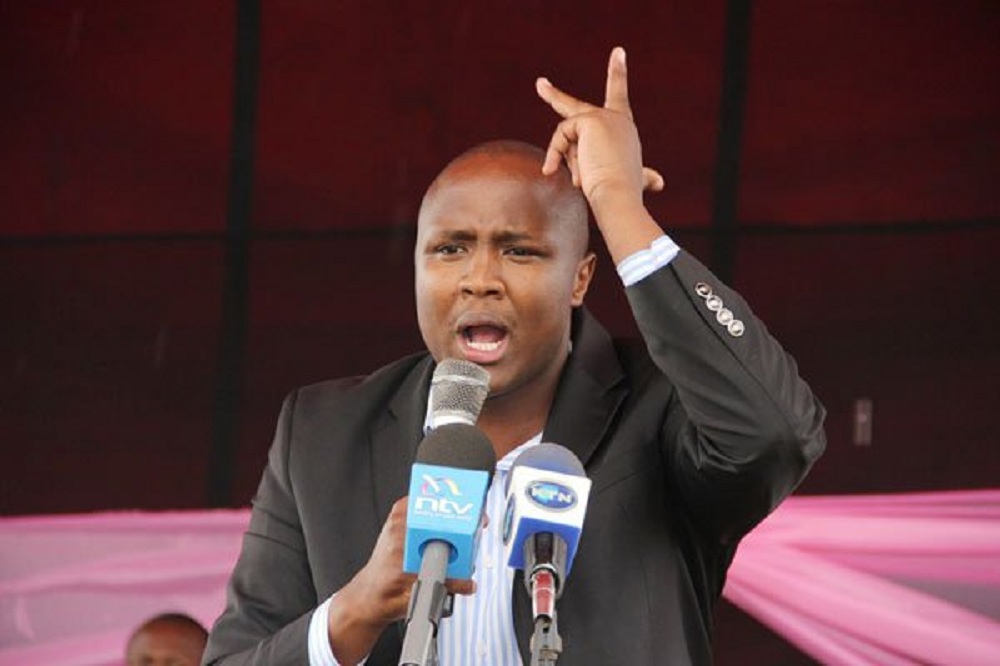 Nandi Hills MP Alfred Keter on Thursday became the second legislator to lose his seat as the courts continue to deliver verdicts on petitions challenging outcomes of the August 8, 2017 General Election.
Keter's win had been challenged by Robert Kibet Kemei, chairman of Citizen Voice and Action,  who averred the Independent Electoral and Boundaries Commission (IEBC) colluded to rig out Bernard Kibor, who came second in the race. Keter had been declared the winner with 28,923 votes against Kibor's 13,872.
Through lawyer, Joshua Kemboi, Kemei accused Keter of voter bribery, treating and intimidating voters, and campaigning beyond schedule, including on August 6 to 8.
"He (Keter) also failed to honour his campaign schedule of meetings as stipulated by the IEBC," Kemboi says in his affidavit.
Kemboi had also accused IEBC of declaring wrong results in form 35 B in the final tally and failure to enforce election rules as gazetted.
In his ruling, Justice George Kimondo said both IEBC and Keter committed illegalities and ordered fresh elections.
"Having scrutinized both evidence, I have noted illegalities committed by the second respondent during the said exercise…. the first respondent committed various electoral illegalities. I hereby order fresh elections to be conducted by the second respondent," ruled judge Kimondo.
Earlier, in Kisumu, Ugenya MP Chris Karan also lost his seat following a petition filed by former MP David Ochieng.
Ochieng had moved to court, saying Karan claimed he had a hand in the m****r of IEBC ICT expert Chris Msando, who d**d days to the elections, thus costing him victory.
Lady Justice Tripsisa Cherere described Karan's campaign as "p*******d" and ordered him to also pay Ochieng and other respondents to pay Ksh 7 million in costs.
"I find that the campaign was p*******d and compromised the integrity of the election. Being Siaya was Raila Odinga's backyard, linking Mr Ochieng to Jubilee affected the final results. These results did not pass transparent and verifiable election test," she averred.