Over the past two years, Infinix Mobile has been a whirlwind in Kenya and most parts of Africa. The Chinese-owned smartphone firm has not only made a name but shook the mobile phone market, hitting over $3 million in sales each year.
It made its maiden African entry through Nigeria and has expanded through to other countries including Ghana, Egypt and Kenya, where it has hit with a bang.
Mr Carter Tang is Infinix Mobility Country Director (Kenya) and has spearheaded the growth amid stiff competition from smartphone giants including Samsung, Microsoft, Tecno, and Huawei among others. The central pillar of the company is user satisfaction.
"At Infinix Mobility focus more on user satisfaction," says Carter Tang. "We develop our products."



With a market share of over 30% in Kenya, Infinix looks forward to increasing sales with a target of 4 million units in the next two years that would surpass recent statistics by Jumia that stand at over 3.6 million smartphone units in the country.
The company has invested in e-commerce, a platform that has shaped its quest. "We started the relationship with Kilimall over 10 months ago and the sales have grown faster. Both Jumia and Kilimall have given us a perfect platform," he says.
Direct contact with users has improved personal relationships, not to mention that Infinix doesn't deal with distributors. The mobile phones move direct from the manufacturer to the customer, affording it 'pocket-friendly' prices. "Throughout our business, we have learnt that customer satisfaction does not just rely on online markets but also off-line shops. Frankly speaking some brands are better than us on offline market but we are on the move," he adds.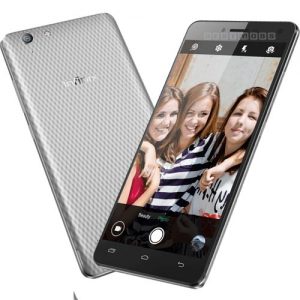 One of the major ways Infinix Mobility is beating the waves is also through creating social clubs and platforms like X-club and the recently held fun meet-up which Carter Tang refers to as the 'first of its kind' in the market. Infinix X-club offers users an opportunity to interact with each other, meaning all Infinix mobile users countrywide and, by extension worldwide, are able to interact with each other.
One major challenge the mobile company faces is counterfeit products. Fake mobile phone brands spontaneously move into the country mainly through Dubai, thereby killing the prospect of good business for genuine mobile phone firms. "We are working with authorities to help curb the same, starting from China into educating our customers on the real value of original mobile phones," says Mr Carter Tang.
Infinix Mobility's core of customers are independent merchants, low and middle earners, who have seen the company sell over fifty models since inception with the seventh series in the pipeline. "We still have a lot of work to do, we must satisfy our customers. We believe our prices are friendly and therefore more customers would be coming in," adds Mr Tang.
In a generation of selfies and everything digital, Carter Tang reveals to Business Today that a series of new brands is in the offing, with 'HOT 3 LTE' set to be launched by the end of May and 'HOT Selfie' in the beginning of August this year.
Mr Carter Tang says Kenya has a bigger potential in smartphone penetration, an opportunity the company is making good use of. "Eighty Kenyans have already been employed and as the market expands, a lot more will be brought on board," reveals Mr Tang.
What next for Infinix?
The quick rise by Infinix particularly depended on customer satisfaction, e-commerce and continuous market trend research. The company also reveals that its 'perfect' CEO, Mr Benjamin Jiang, is the driving engine.
To bolster its penetration in Africa, the company is planning to enter Tanzania and Uganda in the second half of the year.
As for its own transactions Infinix Mobility Kenya's road to nowhere has suddenly taken shape and the figures tell it all. It targets to hit over 4 million units of sale by 2017 on a scale of $3 million worth of sales every month.
"We are here to stay," he notes. "We have learnt our lessons and strategically planned our way forward. We hope Infinix can be the most popular brand in the world."