Sunday Nation has s******d a b**w after the Standard hit back by poaching one of its key political writers and with a keen eye on a senior editor.
Justus Wanga, who writes politics for Sunday Nation, is set to move to Mombasa Road from July 1st this year after accepting an offer by Kenya's second largest newspaper in terms of circulation.
Mr Wanga, who started off at the People Daily and honed his skills at the defunct Nairobi News newspaper, has already been given permanent employment and is now serving notice at Nation Media Group.
He is expected to help bolster the Standard weekend team, which was depleted by last year's restructuring that pushed out a good number of its strong political writers. It appears like t*t-for-tat by Standard, which recently lost investigative writer Kipchumba Some to the Sunday Nation.




Media companies are firming up their teams for the election coverage which often determines whether or not a newspaper increases circulation or gains credibility. But this search for talent has renewed the w*r between the two newspapers and more moves are expected as the election draws closer.
Mr Wanga joined Nation Media from the People Daily, owned by the Kenyatta family. He first worked for Nairobi News before joining Daily Nation after it collapsed.
"Justus is actually expected to pick his letter today afternoon," a senior editor at Standard told BusinessToday, as it emerged that the Mombasa Road-based newspaper, which is repositioning ahead of the 2017 elections, recently grabbed sub-editor M'mbolo Bulemi from Nation Centre.
Nation then replied in kind by taking three subs from its rival, according to insider sources.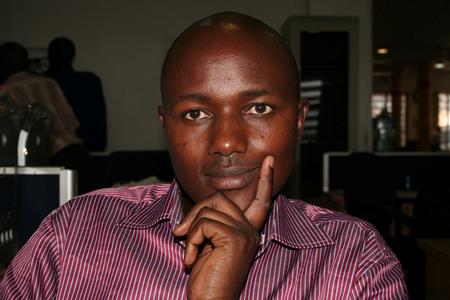 It is understood that Standard, led by former Nation insider Joseph Odindo, is also angling for Nation's weekend features editor Julius Sigei to join its weekend team as well. Insiders say Standard weekend editor Enoch Wambua has approached Sigei to cross over and take charge of the Smart Harvest magazine and features.
At Nation, Sigei handles agri-magazine Seeds of Gold, weekend features and non-docket news stories on Friday besides helping in re-write. Sigei's exit would be a major b**w for the Seeds of Gold especially, which has been a huge success in the market.
"Sigei has worked under Dennis Galava and Julius Maina (former Saturday managing editors) and Standard is keen to tap into that experience," remarked a Nation editor. "They hope he can lift their Literary forum and give Smart Harvest some edge."