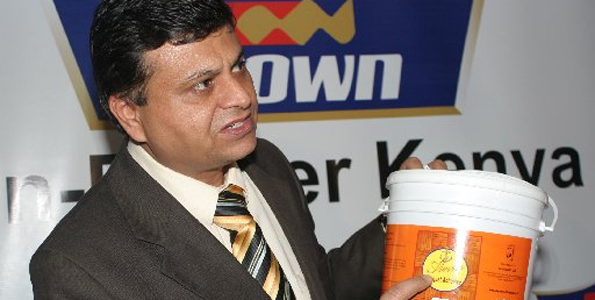 Crown Paints has been certified in line with the newly revised ISO 9001:2015, a higher standard of quality management system. The upgraded ISO certification promotes improvement, customer satisfaction, traceability and international best practices.
Group CEO Rakesh Rao said the new certification will reinforce the firm's commitment to the provision of consistent high quality products and services.  "This demonstrates efforts dedicated at achieving the highest levels of corporate governance and our unrelenting obligation to customers as we cement our leadership position in the manufacturing sector," Rao added.
The ISO 9001:2015 is the world's most widely recognised standard for quality management systems whose latest revision was published in September last year. The standard helps organisations to consistently meet clients and key stakeholders needs in delivery and continuous improvement of products and services that meets customer and applicable statutory/ regulatory requirements.
The new certification has introduced risk-based thinking, which requires organisations to address the business risks, opportunities and mitigation measures. The organisations are required to understand and address the needs of interested parties among other requirements. All these requirements are performed by external audits which are independently accredited.
[crp]