Royal Media Services has become the latest media house to execute a painful layoff targeting journalists. Kenya's leading broadcast house started retrenching on Wednesday March 2nd 2016 and sent home big names from its Citizen TV station, on the first day, surprising staff and media, which had believed it was the most stable in the industry.
Among those pushed to the streets are news reporters Kendagor Obadiah, Evelyne Wambui, Pheona Kenga and Patrick Injendi. The TV station, the most popular in the country with close to 50% viewership, has also fired a number of camera people as it moves to cut costs and reposition itself for the next elections and growing competition. Ms Wambui is said to have had a negative work ethic and would report late to work, while Mr Obadiah is eyeing an electoral seat and had conflict of interest in his work as a journalist.
This comes barely three weeks after poaching three reporters from KTN to prop up its team. Those who joined Citizen from KTN recently are news reporters Sam Ogina and Mercy Kandie as well as KTN business editor Michael Karanja. Ms Kandie, who filed weekly human interest features from the North Rift region for KTN, has been put in charge of features at Citizen. More journalists are expected to be send home today at Royal Media Services and insiders say it will affect some TV presenters and radio.
With Citizen trimming some fat, it seems the issue of ballooning costs against low revenues afflicts all media houses. Royal Media Services (RMS) controls the TV market with most of the ads going its way. Its radio division is also huge, and Radio Citizen is ranked among the top nationally and a string of vernacular FM stations cutting across the major tribes of Kenya.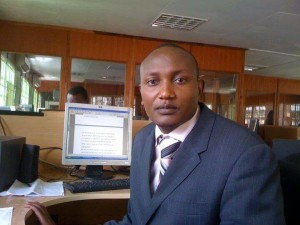 Read also >> Newsroom appointments at Star newspaper get cold reception
Samuel K. Macharia, the man behind RMS, had the pioneer advantage in the vernacular segment, but competition has been growing with regional and more vernacular radio coming up thanks partly to devolution. This has increased competition for audience and ad revenues for the main established players who are being forced to split up their bigger share to new entrants who are no longer interested in bread crumbs.
The trend is similar in the TV market. The switch to digital broadcasting early last year opened the gates for more TV stations to join the industry. Most new players have gone for niche markets and wrested substantial ads from the main players, which have now started feeling the pinch.
Standard Group's KTN laid off a number of staff last year, and so too did Nation Media's QTV, QFM and NTV as well as Radio Africa (which runs Kiss TV, Kiss FM and Classic 105 among others) and Mediamax's K24 and Milele FM.
Next Read >> Sacked Nation editor demands half a billion shillings in compensation
LIKE OUR FACEBOOK PAGE | FOLLOW US ON TWITTER