I recently asked the CEO of Connect Movers why he chose not to take the job way as opposed to doing business. "Jobs are too intimidating, I cannot handle the pressure," he told me amid smiles. While this remains his own belief, other like-minded have continually repeated the same belief. The trend is steadily changing and many young people are turning their heads towards being 'their own bosses.' But why?
Here are some of  the reasons why most startups never give a damn to 'vacancy posters' despite some of their mind-boggling struggles to survive in the industry.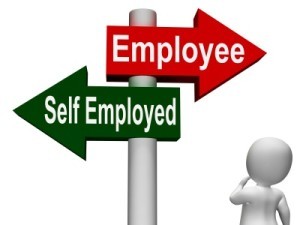 1.Limited Experience –Generally called fulltime jobs) offer limited experience to the, jobs (especially the so jobee. People, new recruits would spend the rest of their lives doing one thing too many times, caged and surrounded by sickening timelines.
A job only gives you an experience to that job as long as you do it. For entrepreneurs, they prefer engaging different people with different products. Diversifying their experiences, one customer at a time
2. Lifelong domestication– "It looked like a 'human domestication program," an entrepreneur once confided in me. What this simply means is that to them, jobs are cagey. Just like animals caged within the confines of Langata, it is very rare to be flexible at a company unless the company itself is generally flexible.
 3.Make people cowards –An employee has no right to complain, so some of them argue. An employer on the other hand complains at every drop of a pencil. "Many employees earn meager salaries but they wouldn't complain because if they tried, they would be shown the door same day," said Christopher, a media consultant and entrepreneur. He knew he would complain so resorted to creating jobs and not looking for one.
 4.Begging for money – It is common knowledge that when you want a salary increase, you must beg for it. Other professions, like teaching have resorted to strikes as a way of demanding such hikes. It takes sweat to have a 0.5 % increase. Entrepreneurs, who at some point become employers simply run away from this and make themselves payees from their own pockets.
5.Little or inadequate income – No job on earth offers 'adequate income.' All it comes along with is loads of hours to work (8-5) in Kenya, depending on what you do. The most interesting thing about entrepreneurs is that they get there when there is need, some can even work from home. In this, they find the latter more appealing that just being an employee.
You wonder why entrepreneurship is on the rise? Now you are in the know. Online business is also making inroads as an alternative to 'employment.'
In any case, some would rather remain 'happily jobless.'